STAB VIDA provides high quality and customer support. We also provide an excellent Fragment Analysis service by use of capillary electrophoresis. Our experienced scientific team performs post-PCR fragment analysis in order to describe genetic markers based on detection of changes in the length of a specific DNA sequence.
To analyse as many fragments possible we use different fluorescent probes simultaneously (Dye Set DS-30: 6-FAM, HEX, NED, Internal standard ROX / Dye Set DS-33: 6-FAM, VIC, NED, PET, Internal standard LIZ). We are also currently able to provide the following applications: SNP genotyping and detection, Microsatellites and Amplified Fragment Length Polymorphism (AFLP).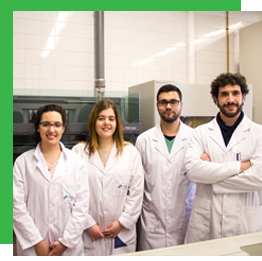 Choose a dedicated team and the best value for money service to your fragment analysis project
PREMIUM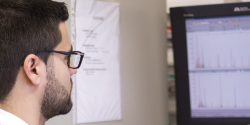 Analysis of DNA fragments is a powerful tool for several applications from genotyping to plant screening, from bacteria identification to evolutionary biology. Find the most reliable protocols with
STAB VIDA
.
Choose our premium offer and don´t waste your time in the lab,
STAB VIDA
 does the work for you! Our protocols are based on the best practices and service conditions, you just have to perform your PCR reaction and we will add the internal standard and formamide, guaranteeing high-quality results.
For more information please register or login
Contact us at: 
sales@stabvida.com
 | tel: +351 210438606 | skype ID: Sales from STAB

YOU TUBE IT & YOU PLATE IT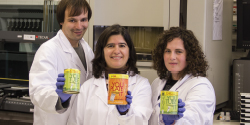 It doesn´t matter if you´re a novice or an expert, this service modality is low cost but big value.
If you have everything under control,
STAB VIDA
provides you the most user-friendly experience! You provide us the pre-made mixture (PCR product + internal standard + formamide) and we perform the separation with capillary electrophoresis on the ABI 3730xl.
For more information please register or login
Contact us at: 
sales@stabvida.com
 | tel: +351 210438606 | skype ID: Sales from STAB