More than a decade of experience in Sanger sequencing makes STAB VIDA the most trusted company for your DNA sequencing projects. Get high standard results with short delivery times and personalised customer support. Our laboratories are fully equipped with cutting edge technology to provide you the best service on the market.
Send us your PCR products and/or Plasmids and receive high quality and accurate results in 24h to 48h max. 
Choose the service that best suits your project from our 3 available options: Premium sequencing, You Tube It & You Plate It sequencing or Run Only sequencing. 
We´ve devised a way to make the shipment of samples easier for you: just use our FREE REFRIGERATED COLLECTIONS POINTS, located in your institute or nearby, to ensure safe transport of your samples. If you don't have a collection point yet, ask us for one totally free of charge today.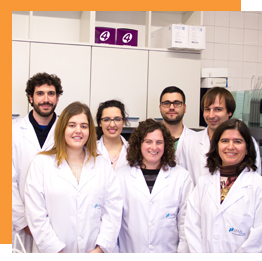 High Quality results for competitive prices. Choose the best service in Europe for your DNA sequencing projects 
Premium
You Tube It & You Plate It
Run Only
Sequencing Packs