STAB VIDA offers antibody discovery and development, using cutting-edge advancements with leading techniques with a clinical perspective.
Choose our service for:
Use of recent developments in the engineering of antibody-drug conjugates to understand approaches towards

innovation and stability.

Follow an effective strategy to see advancement through clinical stages.

Antibodies raised towards the same target using combinatorial technology.
Due to the growing importance in biomedicine and its increasingly interesting applications, both in research and in diagnostic or immunotherapy, STAB VIDA enters the market with a very promising portfolio of monoclonal antibodies.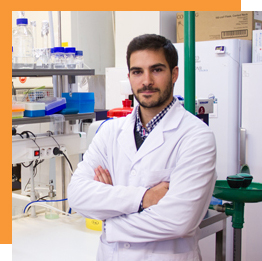 Send us your antigen(s) and receive your very own Monoclonal Antibody
Anti-Human Amyloid Beta antibody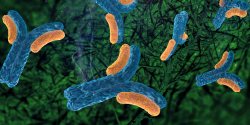 Try our antibody IgG isotype 1 (IgG1) monoclonal mouse anti-beta amyloid, that has been used in several published scientific studies 1,2,3, both in vitro and in vivo assays. The affinity of this antibody is high for the C-terminal epitope of Amyloid Beta 1-42 and 1-40.
The use of this new and promising antibody has huge potential in both diagnosis and treatment of diseases caused by the accumulation of beta amyloid in the brain, such as Alzheimer's disease.
1. E. Markoutsa et al., Anti-Ab-MAb and dually decorated nanoliposomes: Effect of Ab1-42 peptides on interaction with hCMEC/D3 cells, Eur. J. Pharm. Biopharm. (2012), doi:10.1016/j.ejpb.2012.02.006
2. Mara Canovi et al., The binding affinity of anti-Aβ1-42 Mab-decorated nanoliposomes to Aβ1-42 peptides in vitro and to amyloid deposits in post-mortem tissue, Biomaterials 32 (2011) 5489-5497
3. Benjamin Le Droumaguet et al., Versatile and Efficient Targeting Using a Single Nanoparticulate Platform: Application to Cancer and Alzheimer's Disease, ACS Nano. 2012 Jul 24;6(7):5866-79.
The development of this antibody was achieved by the QREN project No. 24594 co-funded by POR Lisboa, FEDER and the European Union
Contact us at: sales@stabvida.com | tel: +351 210438606 | skype ID: Sales from STAB